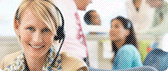 Fale

Conosco

TEL: +86-21-50321522

+86-21-50321520  

Fax: +86-21-51069122

Mail:

info@chinafooding.com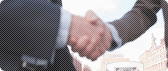 stantemente se esforçar para:
★Produtos de alta qualidade
★Apoio profissional
★Solução total para alimentos
★Preço razoável
★Cooperação amistosa credível
Carragenina

Casa

Espessantes

Carragenina
Fooding é um
Carragenina fabricantes, fornecedores e atacadistas
na China. Você pode consultar o preço de Carragenina por e-mail:
info@chinafooding.com
ou deixar mensagem na web Fooding. Fooding garantir que você pode comprar Carragenina com um bom Carragenina preço. Carragenina
E No:

E407

CAS No:

9000-07-1

Einecs No:

232-524-2

HS Code:

1302391100

Specification:

Refined or semi-refined

Routine Packing:

25kgs/bag

Place of origin:

China

QC:

Kosher, Hala,ISO

Payment terms:

T/T or L/C

Qty in 20' FCL:

12.5 ton

Port of dispapch:

Shanghai,Qingdao

Function:

type7

Applications:

type14
Tipo
Kappa carragena refinada
Kappa carragena refinada semi

Aparência
Pó Snowy White
Pó amarelo minúsculo

Tamanho das partículas
95% passar 60/120/200 malha
120/200 malha

viscosidade (m.Pas)
≥5
20~200

Conteúdo total de Ash (%)
≤30
≤30

KCL Força Gel (g/cm2) (1.5%,0.2%Kcl)

>390
>450
>1250
≥450




Ash de não dissolver em ácido (%)
≤1.0

≤1.0


sulfato (%,count by SO42-)
15~40
15~40

Vida de prateleira e armazenamento
2 years

2 years


prazo de entrega
5 days
5 days

Conteúdo de arsênio (ppm)
≤2.0



total em placa (cfu/g)
≤5000
≤5000

Leveduras e bolores (cfu/g)
≤100
≤100

E. coli
Negativa em 5g
Negativa em 5g

Salmonella
Negativa em 10g
Negativa em 10g
About Carrageenan ( E407,9000-07-1 )
As a kind of food additives ,Carrageenan comes from algae or seaweed, and ia used as a thickener in place of other thickener. Carrageenan is usually derived from either red alga, sometimes called Irish moss. It is a common ingredient in many foods, such as milk products like yogurt or chocolate milk.
Carrageenans are a family of linear sulfated polysaccharides that are extracted from red seaweeds.They are used in cooking and baking.Carrageenans are large,highly flexible molecules.They are widely used in the food and other industries as thickening and stabilizing agents.This means that they are easy to pump but stiffen again afterwards.

Carrageenan in food industry applications
Carrageenan stability, dry powder is not easy to degrade long-term placement. It is in neutral and alkaline solution is also very stable, even heat and will not hydrolysis, but in acidic solution (pH value, especially ≤ 4.0) carrageenan prone to acid hydrolysis, gel strength and viscosity decreased. It is noteworthy that, in neutral conditions, if prolonged heating at high carrageenan also hydrolyzed, resulting in lower gel strength. All types of carrageenan can be dissolved in hot water and hot milk. Soluble in hot water to form transparent or slightly milky viscous flow of the solution is easy. Carrageenan in cold water swelling and can not be dissolved.
With carrageenan-based nature of the food industry often used as a thickener, gelling agent, suspending agent, emulsifier and stabilizer. Carrageenan production and application of these rheological properties and their relationship with the larger, and thus accurate information on the rheological properties of carrageenan and its variation under various conditions on the production of great significance.
Carrageenan commonly used in candy production, ice-cream, jelly production
As thickeners ,the company has other thickeners: Agar agar Guar Gum Pectin Sodium Alginate Xanthan Gum